Now the holidays are over and I'm a little less stressed about the world in general, (only marginally, though) so I figure it's time for another blog entry, anyway... Here's some fun little Love Buzz related goodies I've gotten from some friends over the last couple weeks.
My good buddy
Joe Eisma
drew this one after finally grabbing and reading a copy of the book. For those who don't know him, Joe is fast becoming one of the most sought after artists in indie and small press comics for his work with guys like Jason M. Burns, Jay Faerber, and soon his new book "Morning Glories" with writer Nick Spencer. Joe and I have been pretty good friends for a couple years now, and we're hoping to do some work together in the next year or two, but we've just gotta wait for our schedules to both clear up. Joe puts up very well with me and all my whoring and vulgarity, and for that I am appreciative.
In fact, you can listen to me hijacking Joe's full episode appearance on Fanboy Radio HERE!
Another friend of mine, as well as a frequent collaborator of Joe's is Jason M. Burns. This guy has written more comics in the last couple years than you can shake a stick at, and I've been supporting his work from the very beginning, illustrated from the below picture of me reading Jason's first book, "The Expendable One".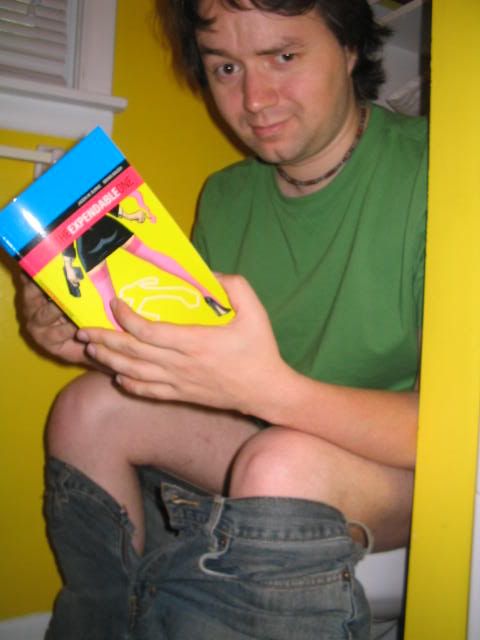 A couple days ago, he sent me this in return...
I love you guys!